Minjoon Seo (서민준)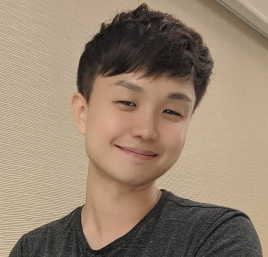 ---
Broadly, I do research in natural language processing (NLP) and machine learning. My focus has been on the learning model for the extraction of (IE), access to (QA), and interplay of (Reasoning) knowledge in language data. My PhD advisers are Hannaneh Hajishirzi and Ali Farhadi. I am supported by Facebook Fellowship.
---
Latest News
[10/25/2019] I will be co-organizing the 5th Workshop on RepL4NLP, hosted at ACL 2020.
[09/14/2019] I will be serving as an Area Chair for the "QA and Reasoning" area at AKBC 2020.
[08/13/2019] "Mixture Content Selection for Diverse Sequence Generation" is accepted to EMNLP 2019. Update: Paper and code are now available.
[05/13/2019] "Real-Time Open-Domain Question Answering with Dense-Sparse Phrase Index" is accepted to ACL 2019. Update: Paper, code, demo, and slides are also available now.
[05/02/2019] MRQA's Shared Task (focusing on machine reading generalization) is now up!
[03/28/2019] I gave an invited talk at KAIST, Korea University, and Yonsei University.
[01/15/2019] I am awarded Facebook Fellowship.
[11/29/2018] I will be co-organizing the 2nd Workshop on Machine Reading for Question Answering at EMNLP 2019.
---
---
Personal
I enjoy bouldering, playing soccer and playing drum. I love trying out new restaurants with my wonderful fiancée.